Stay connected to your child at Sparkles! We know it can be difficult to not be with your child during the workday.  And as educators, we also recognize that parental involvement plays an essential role in your child's success. This is why we offer a n...
Read More
Earlier today the Virginia Governor, Ralph Northam, announced a statewide order to protect the health and safety of Virginians and to reduce the spread of the COVID-19 by ordering the closure of certain non-essential business, banning all gatherings of mo...
Read More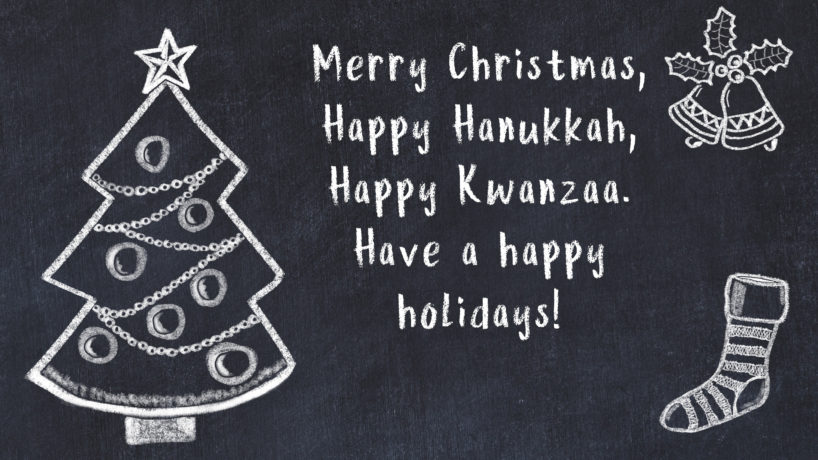 The holidays are hectic enough if you're celebrating one holiday. Many families have multiple faiths or cultures coming together. You can honor all your family's traditions so that you celebrate everyone's heritage. Here's how you can manage this ...
Read More
Thanksgiving is a great time for the family to get together, bond and share a meal. Preparing Thanksgiving dinner is also a wonderful teaching opportunity for little ones. Cooking is a great time to bond with your kids and encourage innovative thinking. ...
Read More
Children learning a second language at an early age has many benefits. Learning a second language is much easier for small children than it is for teens or adults. Here are six benefits to young children learning a foreign language. Children learning a se...
Read More
We are so excited to be named as a best daycare and preschool in Northern Virginia Magazine! Our Sparkles! families showed us some love by voting for us in this readers' poll contest. Why are we consistently voted the best daycare and preschool? We are ...
Read More
We are thrilled to announce that we have been named "Best Daycare" in Northern Virginia by Virginia Living magazine! We are so thankful to all our wonderful families who voted for us. This honor was chosen from the results of the "Best of Virginia R...
Read More
Virginia Living's 8th annual "Best of Virginia Reader's Survey" is open, and we'd love to have your vote! Those who matter most, our Sparkles! families, help choose the winners of this much-anticipated competition. Please take a moment to: Click...
Read More
Thanks to all of the parents who participated in Sparkles! Early Learning Academy's "Connect and Win" contest! Recently, participants connected with Sparkles! online, submitting multiple entries by watching videos, viewing our Instagram page, and mo...
Read More
While we have a few summer-like days ahead of us, the calendar tells us it is fall. Which seems like a good time to remind everyone of our inclement weather policy. Sparkles generally follows Federal Government closings. However, safety is our top priori...
Read More
Parenting tips, family-friendly activities and the latest classroom news await every time that you explore our website or social media. This month, connecting with Sparkles! is even more rewarding, with a chance to win one of three (3) $25 Amazon gift ca...
Read More