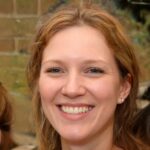 "Sparkles is amazing! The teachers are attentive and helpful. I love that they have an app where I can see my child's progress throughout the day and I can message with the teachers. The center is always clean and sanitized well. My kids will be here until they age out!!!! They best in the area!"
– Shanell Barbour
Our Sparkles! Crystal City center is conveniently located near the Pentagon and Crystal City Metro stops, servicing corporate and military families in the busy Arlington, VA area. This state-of-the-art child care center boasts an open, spacious design with tons of natural light.
When you walk in, you will be welcomed by well-trained and caring child care professionals who make learning exciting and fun! Our classrooms offer enticing toys, arts and crafts, plenty of books and engaging educational activities for children ages 6 weeks to 6 years old. Outdoors is a brightly colored, secure playground where your child can safely play and explore.
Our child care center in Crystal City also offers:
Extended hours & flexible schedules
Research-based educational curriculum
Optional Spanish language classes
Online secured streaming video available from cameras in your child's classroom
Stay connected throughout the day with BrightWheel
Long-term, caring staff
Children Portfolios, progress reports & parent-teacher conferences are available to ensure you are a participant in your child's development.
Our infant through pre-K programs in Crystal City are based on Creative Curriculum, which incorporates the latest research and best practices in early childhood development, taking into account the needs of every type of learner.
Sparkles! offers Military Discounts of 5% and a sibling discount of 5% off the oldest child's tuition.
Center Hours
Monday -Friday, 6:30 am – 7:00 pm
Beginning your enrollment process is simple. Print the Enrollment Package and complete the required sections. You may submit the completed form by fax, mail or email. Additional paperwork will be required for the completion of enrollment. Registration will not be completed until the receipt of a non-refundable registration fee and deposit.
"The teachers are very patient, loving, and knowledgeable. Their cheerful, positive attitudes shine through when instructing the children. Also, this daycare is diverse, which is important to my family, as we wanted my son's daycare to be representative of our values, community, and future schools he will attend. Many of the teachers are bilingual so your little one will learn multiple languages!
Some of the perks Sparkles! offers are live updates about your child, photos of your little one, and an end-of-day summary. They also provide a live video feed so you can check-in on your loved one wherever you are. On top of all of that, you'll receive homemade crafts throughout the year that your little one has completed!
– Sarah W.