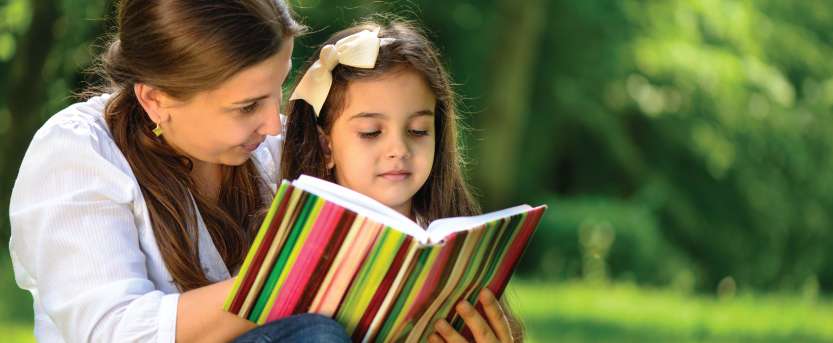 Guest Post | Kendra Kielbasa, Smart Beginnings of Greater Prince William As preschoolers approach school age, parents usually find themselves full of questions. Not the least of which is, "Is my child ready?" We have put together ways to build...
Read More
You have probably heard of STEM or STEAM as you explored preschool options, or browsed parenting websites, and with good reason: Teaching with a focus on Science, Technology, Engineering and Math (STEM)–or STEAM once you add in Art–nurtures th...
Read More
Ever wonder why there is so much attention lately on STEAM education, which promotes creative problem solving with a focus on science, technology, engineering, arts and math? This United States Department of Commerce report connects the dots between STEAM...
Read More
When it comes to playing outside, there are serious benefits for your child. Outdoor play is crucial to the developing mind and body. Research shows it improves cognitive, social, and motor skills, yet studies also frequently indicate the American child i...
Read More
Dear Sparkles! at Crystal City Parents, Hello everyone! I am so excited to be joining the Sparkles! family of Crystal City, and am humbled to have been chosen for this position as I know our corporate office has spent a lot of time and energy finding the ...
Read More
Sparkles! Early Learning Collecting Diapers & Wipes for Shelter House, Inc. at Crystal City & Fair Oaks Most of us are trained to think of November as time to donate food to area food pantries. This October, Sparkles! Early Academy is encouraging ...
Read More
The predictability of routines is reassuring to children, giving stability and order to their day.  Through repetition, routines also allow children to learn good daily habits and develop self-reliance. The most important of these are perhaps at the star...
Read More
A crying baby can send parents into a frenzied guessing game. Are they hungry? Missing a favorite toy? Baby Sign Language,  a highly-simplified form of American Sign Language, offers a way for infants to communicate basic needs long before they learn to ...
Read More
Sparkles! Early Learning Academy and NBI Realty, Inc. are joining forces with the Prince William County Animal Shelter to get shelter pets into loving homes. On November 11, 2017 the public is invited to stop by Sparkles! (12001 Lee Highway, Fairfax, VA) ...
Read More
Stay connected to your child at Sparkles! We know it can be difficult to not be with your child during the workday.  And as educators, we also recognize that parental involvement plays an essential role in your child's success. This is why we offer a n...
Read More