Sparkles! Infant and Toddler Programs at Fair Oaks in Fairfax, VA

building tomorrow's leaders
Our center in Fair Oaks is all about helping parents build tomorrow's leaders. Through our play-based approach, our students are able to thrive in every learning environment once they head off to Kindergarten.
Why? Sparkles! Early Learning Academy is innovative, responsive, developmentally appropriate, comprehensive, and designed to meet the highest standards of early childhood education. 
Our teachers are consistently looking to improve our curriculum and resources through research-proven strategies to provide all our children with a fun, play-based learning experience.
Our daycare in Fair Oaks is also packed with enhanced security measures such as cameras that allow parents live connection to their child's classroom.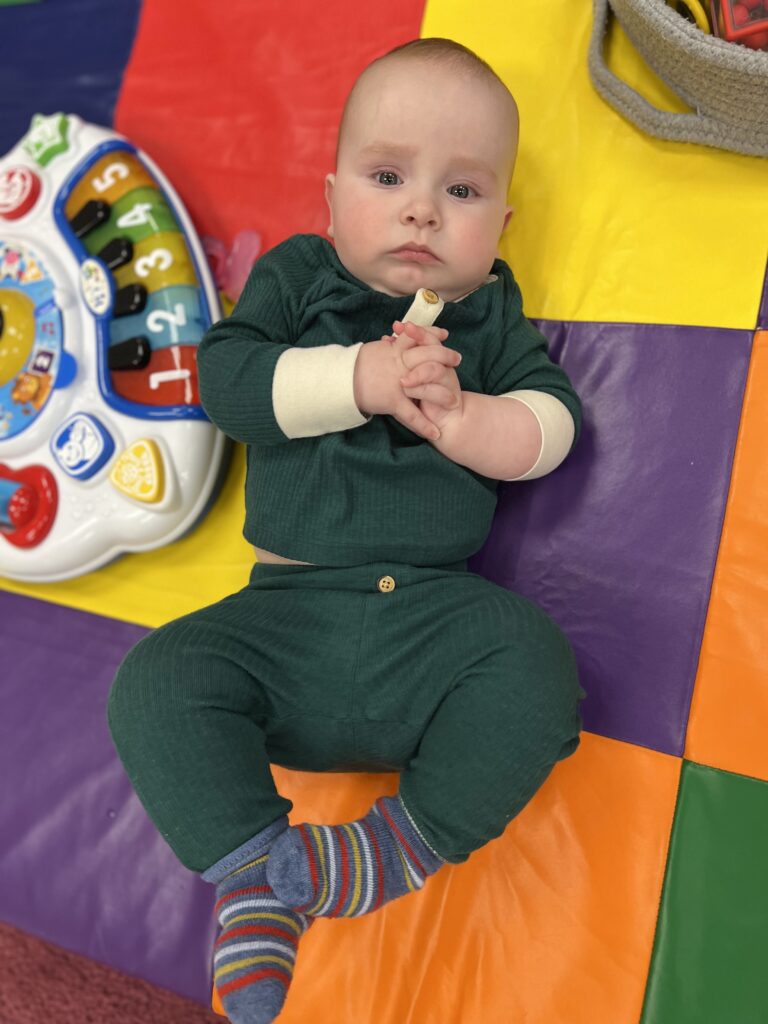 From sensory play, to exploring new tastes, to learning to roll and crawl our students follow a play-based approach to achieve their milestones. 
As our babies are more alert, our students explore music, crawling, walking, and arts & crafts also through a play-based approach to achieve their milestones. 
Here is where the exploring really begins, our walkers go on outdoor activities, dance to playful tunes, explore puppets, and age-appropriate silverware.
Overview Of Our Infant/Toddler Early Learning Experience
For safe, convenient, and flexible Fairfax childcare, come visit Sparkles! Fair Oaks Early Learning Academy, where we engage your child's natural sense of curiosity, nurturing a lifelong love of learning. Dedicated, caring teachers provide lessons based on Creative Curriculum, which incorporates the latest research and best practices in early childhood development for each age group.
Beginning your enrollment process is simple. Print the Enrollment Package and complete the required sections. You may submit the completed form by fax, mail or email. Additional paperwork will be required for the completion of enrollment. Registration will not be completed until the receipt of a non-refundable registration fee and deposit.
SECURITY
Providing Peace of Mind By Providing Parents With Secure Live Streaming of Our Classrooms Through Watch Me Grow